A portfolio of great brands providing an exceptional customer experience!

1-800-GOT-JUNK? - NEW JERSEY
1-800-GOT-JUNK? is your full-service junk removal company. We offer junk removal services for your home or business including offices, retail locations, construction sites, and more. We're the junk removal company that handles the tough stuff – and we ensure that your junk gets recycled, donated, or disposed of responsibly.

Got old furniture, appliances, electronics, tires, construction debris, or yard waste you need to make disappear? 1-800-GOT-JUNK? can take away almost any material we can fit in our trucks, without you ever lifting a finger. We'll remove junk from wherever it's located, and we won't leave a dent or speck of dirt behind.

When we say we're your full-service junk removal company, we really mean it!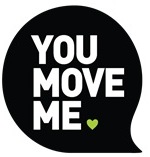 YOU MOVE ME - NEW JERSEY
Made to Move You
We're a professional local moving company created to move more than just your boxes. We'll move you with our hard work and genuine smiles.
If you hate moving, you'll really love us.
No matter what size your move might be, you'll have a ton on your mind that day, so it's our goal to be more than a mover. We want to be your partner. Partners do a lot more than move around boxes. We help you plan the day ahead of time, locate storage facilities, find enough of the right size boxes and even bring you coffee.
What you can expect on moving day:
· We start the day with a welcome call to confirm all the key info, like address, intersection and where to park the truck.
· As soon as we arrive, we do a thorough walkthrough of your home, noting your special items that require extra care.
· Then we get moving by quickly and carefully packing up the truck. Your most important items packed last so you can get to them right away.
· At your new home we unload everything in the properly designated rooms with speed and care.
· We finish things off with a completion checklist to make sure everything is where it should be, and then jump at the opportunity to be the first to offer a housewarming gift.
· And don't forget about our free wardrobe service. Just leave all your hanging items in their closets and we'll swoop through, neatly packing them in our convenient wardrobe boxes.


MAKE ANYTHING WORK
(Featuring "Make My Marketing Work")
The Experts in Business Design & Transformation!

But what does that mean?

Well.....

Would you ever let your family live in a house that was built with poor foundations?

Simple answer --- NO!

At some point, it's going to fall down around you!!

So why are you allowing this to happen with you business??

83% of all entrepreneurs unknowingly have a business with very poor foundations!

Are you suffering from too little growth?
Are you growing, yet it's pretty painful growth?
Are you not having as much fun in the business as you use to?
Are you having internal communication challenges?
Is there a moral issue within your team?
Do you feel stuck?
.... the list goes on!

It's time for you to GET HELP to design an architecture that will absolutely deliver the guaranteed and reliable results that you've been craving!

Results that will let you live in Satisfaction, Joy, and Freedom rather than Relief, Distraction, and Reaction. All at the same time as delivering a phenomenal Employee & Customer Experience – time, after time, after time, after time.......